LV Donates to COVID-19 Support Fund
LV= donates RCN Congress funding to RCN Foundation COVID-19 Support Fund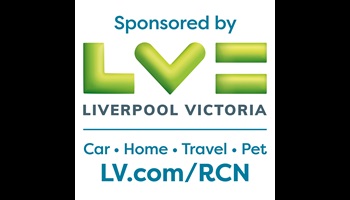 Insurance company LV= have generously donated to the RCN Foundation COVID-19 Support Fund, which will provide direct support to the nursing and midwifery community during this crisis.
LV= are long time supporters of the Royal College of Nursing, and in recent years have been the headline sponsor at RCN Congress. Following the announcement that this year's Congress will not be going ahead, LV= have kindly decided to donate £75,000 to the RCN Foundation's COVID-19 Support Fund.

Heather Smith, MD GI Direct, LV= GI said:

'Our relationship with the Royal College of Nursing dates back over 30 years and we are really pleased to be able to support the RCN Foundation at this difficult time. Every year we are proud sponsors of their National Congress which is attended by over 4000 nurses; however following the announcement that this year's event will not be going ahead, we wanted to do something in order to help the nursing community and we felt that the most appropriate way to do this would be to donate this year's sponsorship to the RCN Foundation. Health and social care workers across the UK are doing an absolutely incredible job for which we will be forever grateful and we're extremely proud to be able to provide them with this additional support during this very challenging time.'
The COVID-19 Support Fund has been launched by the RCN Foundation in response to the ongoing physical and psychological challenges faced by nurses, midwives and health care support workers both during and after the COVID-19 emergency. LV='s donation will be used alongside other donations to help the Foundation continue their crucial work during this crisis. You can find out more about the Support Fund here.

Deepa Korea, RCN Foundation Director, said:

'We are most grateful to LV= for their generous support, which will make a real difference to the many frontline health and social care workers who are making an invaluable contribution at the very forefront of the COVID-19 pandemic.'