102-year-old war veteran pilot to abseil the Royal London Hospital
You'd have thought Colin would've had enough thrills for one lifetime, but at 102 years old he's ready to take on a new challenge.
In August, he participated in a sponsored walk, visiting places significant to his wartime role. On 14 September, Colin will be abseiling 17 storeys down the Royal London Hospital – the highest rooftop helipad in Europe and is set to become the oldest ever participant!
The retired Flight Lieutenant – who flew 50 operations all over wartime Germany as a member of the Light Night Striking Force – said 'I am glad to be doing something - quite frankly at my age, I am glad to be doing anything!'
Deepa Korea, Director of the RCN Foundation, said "At 102, our remarkable supporter Colin proves that age is just a number, and that compassion has no age limit. There has never been a more important time to rally behind this inspirational gentleman and help us raise funds to support nurses and midwives across the UK."
Flt Lt Colin Bell said "At 102, I've witnessed the invaluable dedication of nurses throughout my life. Their care and compassion have touched my heart, which is why I have committed to supporting the work of the RCN Foundation. Nurses across the UK give so much, and this is my way of making a difference to the lives of those who selflessly care for us all. It is a privilege to stand by their side and help ensure that nurses continue to inspire and care for future generations."
Fundraising hero
In his own words, Colin 'still wants to do his bit to raise much needed funding for three amazing charities' – not only is he fundraising for the RCN Foundation, but also the RAF Benevolent Fund and London's Air Ambulance.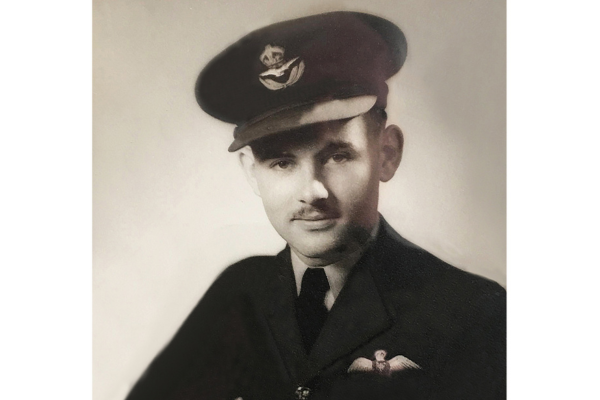 If you would like to donate to any of Colin's chosen charities, follow the links below:
From the sidelines
We'll be joining Colin (from the safety of the ground!) on Thursday 14 September. Follow our socials to keep an eye on the excitement from the day!