Nurses Day 2021
Festival of music and words
To mark Nurses' Day 2021, Squeeze co-founder and frontman Chris Difford hosted a Song Club Festival concert on the evening of Saturday 15 May in aid of the RCN Foundation, raising more than £1,200.
The zoom concert featured artists who contributed to the Song Club Album in aid of frontline staff, in addition to special guests and friends of the RCN Foundation including our Patron, Christie Watson. Chris has to date raised more than £12,000 for the Foundation's COVID-19 response, helping nurses, midwives and healthcare support workers across the UK who have been and continue to be impacted by the pandemic.
Chris's relationship with the Foundation began last year, when he was inspired by photographs taken by nurse Hannah Grace Deller. In addition to being a paediatric matron, Hannah is a talented photographer who documented her, and her colleagues' experiences working on the front line during the COVID-19 pandemic. When Hannah's photographic work was featured on the Channel 4 programme 'Grayson's Art Club', it grabbed Chris's attention and inspired him to curate the Song Club Album in support of the RCN Foundation. The album includes songs written by world-class, award-winning songwriters – including Nik Kershaw, Graham Gouldman and Beth Nielsen Chapman.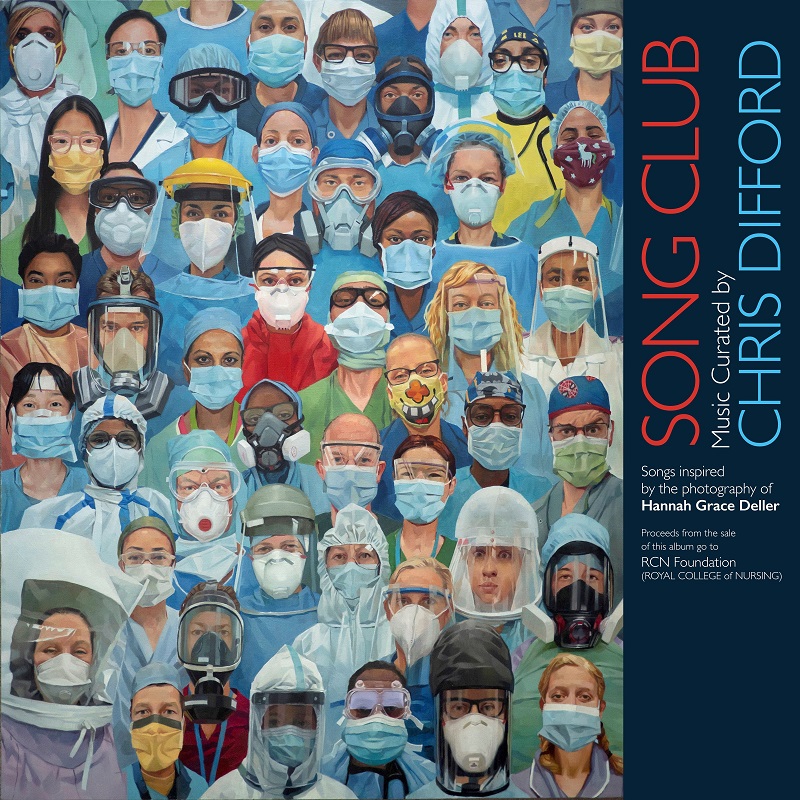 During the week leading up to the event, we received numerous messages of support for nurses from celebrities including actors Joely Richardson and Anna Chancellor, John Thomson and Chris Difford.
Artist Carl Bevan's Raffle in aid of the Foundation
An art raffle driven by Welsh artist Carl Bevan, raised more than £2,500 for the RCN Foundation and homeless charity, Llamau. The raffle ran throughout the month of May, offering participants the opportunity to win original artwork by Adrian John, Malcolm Murphy and Carl himself, which had previously exhibited in Cardiff.
Here are two of Carl's beautiful paintings from the raffle.