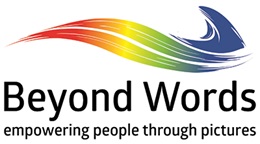 When the UK went into the first lockdown in March this year, it became clear that the country was facing a national health crisis. As public health bodies and the government worked together to advise and inform the general public on coronavirus, there remained a gap in accessible and appropriate information for people with learning disabilities and/or autism.
To respond to this need, and with funding through the RCN Foundation and NHS England, the charity Beyond Words developed a wordless picture story called Beating the Virus, to help people with learning disabilities or communication difficulties to better understand COVID-19 and to cope with the additional constraints that it has imposed. The story helps people understand what to do if you catch coronavirus, how to keep yourself and those who you care about safe, and how to safely help others who may be self-isolating.
Beating the Virus is a short wordless story and so which can be interpreted slightly differently by different readers, depending on their own personal experiences and feelings. Sharing the story with someone else also offers a unique insight into their perspective and provides carers and family and friends with an opportunity to better understand the person they care about, answer any questions they may have and reduce the person's anxiety.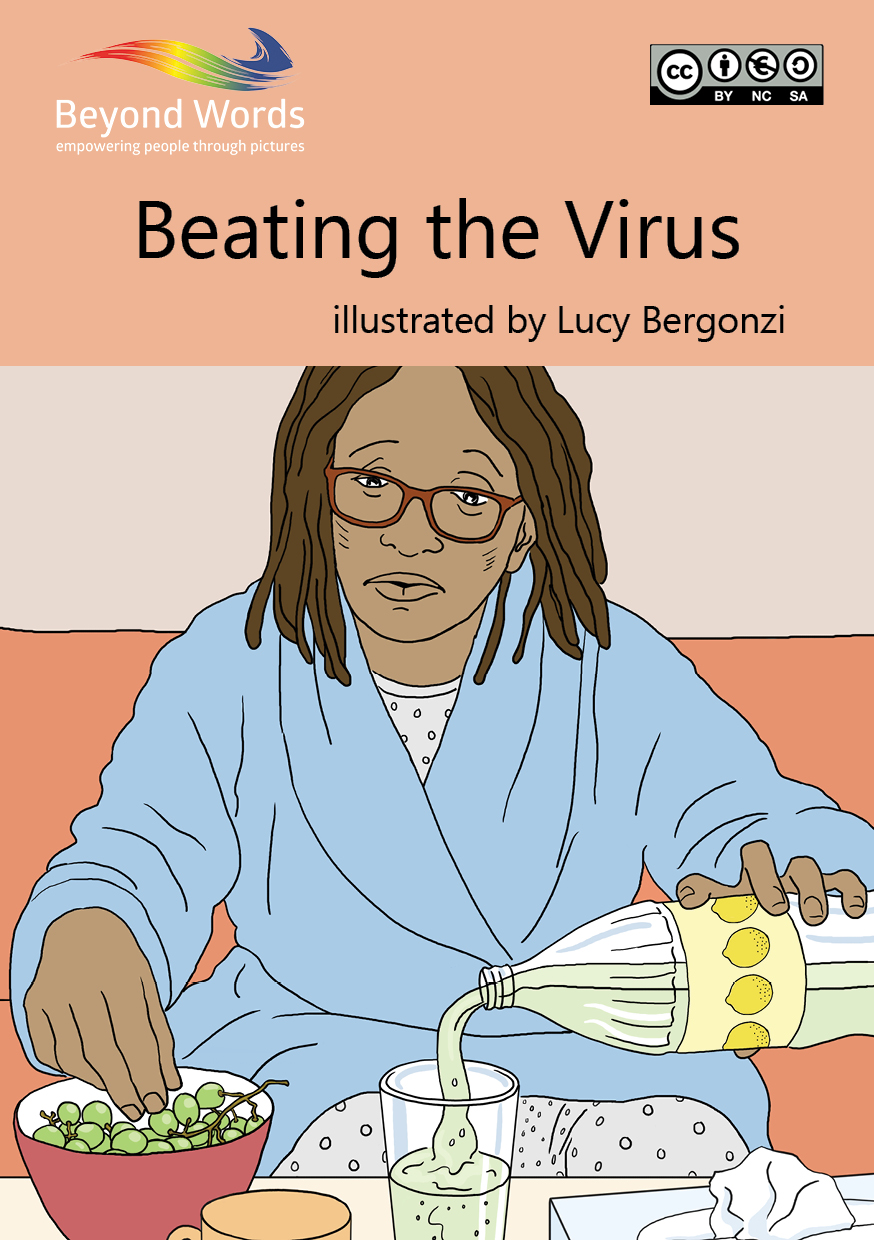 Since publishing the story, Beyond Words has developed several other free resources to support people through the coronavirus pandemic, including a wordless story on testing and illustrated guides for supporters about end of life care and dealing with bereavement. The publication has also been translated in a number of European Languages and widely distributed internationally.
Beyond Words Chief Executive Nick Wright explains:"Beating the Virus was the first coronavirus resource that we developed and made freely available to help people with learning disabilities and other communication difficulties to understand what was happening. We are so grateful to both NHS England and the RCN F oundation for their generous support for the digital resource, the printed book and its further development within the BW Story App. The free resource has already been downloaded over 16,000 times, shared with many advocacy and health and social care organisations, translated into other European languages and we believe it will have been read by up to 100,000 people."
Deepa Korea, RCN Foundation Director, explains why it was important to fund this project: "The RCN Foundation is very pleased to have supported the development of this important resource. Recent research has indicated that people with learning difficulties were up to six times more likely to die from COVID-19 during the first wave of the pandemic. As we enter the second phase of COVID-19, it is vital that information about the virus is provided in an accessible way and reaches those who most need it. Beyond the Virus does just that, and will continue to spread the message to individuals with learning disabilities and other communication challenges."
Beating the Virus is available to download for free from the Beyond Words website: https://booksbeyondwords.co.uk/coping-with-coronavirus
The pictures are also available to access through the BW Story App, which is free to download from both the App Store and Google Play Store.