The purpose of the Young Adults Rehabilitation Needs and Experiences following Stroke (YARNS) study was to scope the range of experiences of young adults stroke survivors (18 – 40) through their own stories; the published literature; and in relation to the formal and informal services available to support them.
The aims of the study were to:
1. Identify and collate the existing narratives in the public domain drawn from internet sources, social media and blogs. Also provide a framework for individuals to structure and record their own stories.
2. Map the existing literature on the lived rehabilitation care of young adults (18 to 40 years) following brain injury due to stroke.
3. Map the scope of rehabilitation resources available to young stroke survivors in the UK. To consider formal, informal, community and third sector resources in England, Scotland, Wales and Northern Ireland.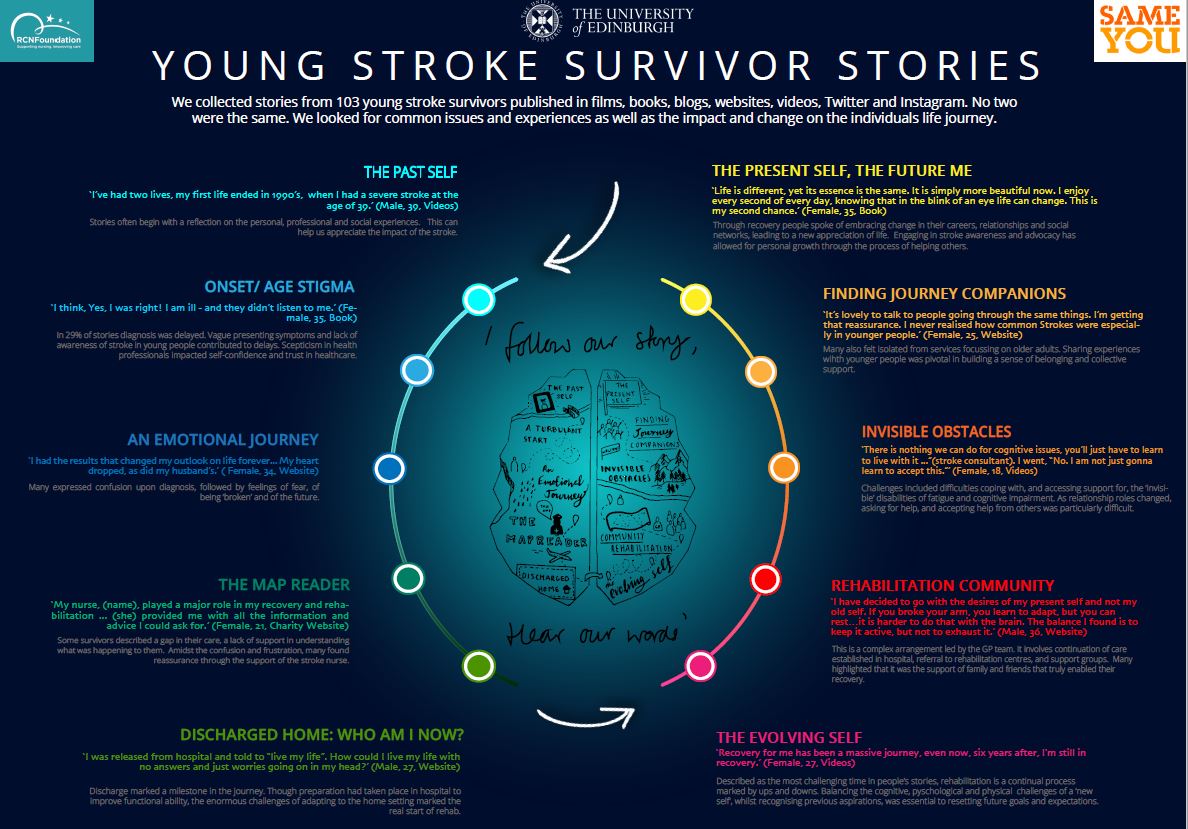 Findings now published here