Applying for an education grant?
Read about the experiences of previous education grant beneficiaries and get hints and tips on how to write a successful application.
Charlotte Collings is a practice development nurse in Broomfield Hospital, Chelmsford. She received £5,000 to top up her DipHE to degree level.

Charlotte works in the Intensive Therapy Unit (ITU) of Chelmsford Broomfield hospital, where her nursing career began and quickly flourished. By the age of 25 she had gained a number of specialist qualifications and become a ward sister.

Charlotte says, "I found out that I had a real passion for staff wellbeing – I came to discover that there is a link between our wellbeing and its impact on patient care. I had some ideas on what could be done to challenge and change this, but I needed funding. That's when I came across the RCN Foundation Professional Bursary Scheme."

Charlotte applied for the bursary in 2016. "When I applied, I never thought in a million years I would be successful – I remember being a nervous wreck when I had my interview with the panel.

"Just before Christmas Eve that year, I got a call. I was told I had been successful and was awarded the full amount of £5000 to top up my DipHE to a degree. I was so elated and in shock, to be honest – I really didn't think I would get it."

Charlotte went on to complete her degree, attaining a First, and got a promotion in her ITU. She also became a mother. "I was so proud to get to go to my graduation, with my newborn baby and family witnessing what I had achieved!"

"I am honestly so proud of myself, on what I have achieved and as a result, creating successful tools in ITU to improve staff morale, reduce burnout and improve patient care as a result. That degree has enabled me to become a practice development nurse."

"The bursary enabled me to fulfil a dream, and I am not sure I would be here doing what I do if I hadn't received the grant.

"I would encourage anyone in nursing to apply – like me you may think you won't get it, but I am proof that if you put effort in your application, believe in yourself, and wish to improve your patients care, then absolutely apply! You could surprise yourself, as it surprised me."
Sukdeep Dhadda is a critical care staff nurse from Birmingham. She received £1,000 to help pay for tuition fees for her Master's degree in public health.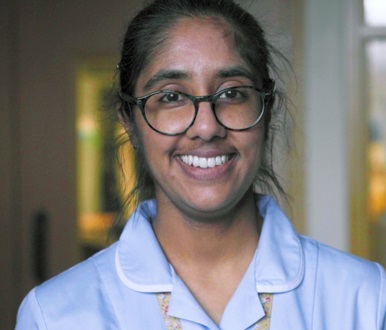 "At the time of applying for the education grant I'd been a qualified nurse for three years, and always worked in the acute sector.

"I'd been interested in public health, health inequalities and inclusion health since my nurse training and wanted to develop my knowledge in these areas. My hope was that I would be able to move into this field of nursing in the future.
"Taking on a Master's degree in public health seemed like the perfect opportunity, but I knew I'd need to apply for funding to be able to afford the course. I'd heard about the RCN Foundation educational grants from one of my former lecturers who mentioned it as a potential source of funding to support learning beyond registration.
"I applied for the Needlemakers Grant, which is just one of the grants on offer. The application process was very easy. I explained why I was applying and what I hoped to achieve with the funding.

"I really tried to focus on my passion for public health, and reiterated how the grant would help me achieve my ambition of working in this field, benefiting patients and wider society.
"When I received the grant, it boosted my confidence that I was making the right move. It was encouraging to know I had the backing of the RCN Foundation. As I was unable to apply for a tuition fee loan, I had to fund most of the Master's myself, so the grant really helped with this."
Nurse lecturer Jane Sedgwick successfully applied for a professional development grant of £2,600 to help fund her PhD in social, genetic and developmental psychiatry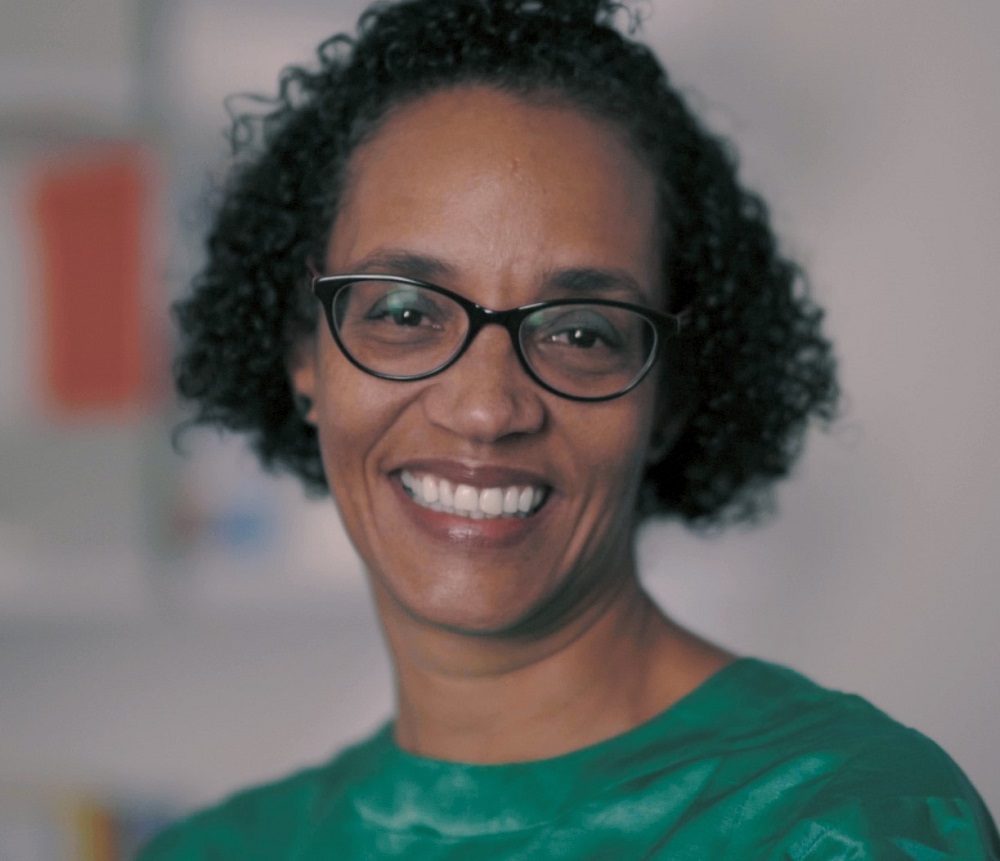 "When I started my PhD five years ago, I knew I'd need to get funding towards the fees. I have successfully applied for funding from the RCN Foundation each year of my PhD.
"I think the reason I was successful in gaining the grant is because I'm already in the process of completing my studies. I'm able to show the work I've already done, the progress I've made and how it will benefit others.

"My work is all about mental health and support for students with ADHD (attention deficit hyperactivity disorder) and I've published articles and spoken at conferences about my PhD, which all goes on the application.
"When applying, you need to really think about how it will benefit others, what you are hoping to achieve and how this will advance nursing as a profession.
"I would not have been able to continue with my PhD without the help of the RCN Foundation as a PhD is expensive – the tuition fees each year are over £3,000. I cannot express the difference this grant has made to me."
Katie Slater, RCN Foundation Grants Manager, shares her tips on how to write a successful application
What makes an application stand out?
Those that focus on patients and the impact the activity will have on patient care. In addition, we look at how individuals will disseminate what they've learnt from their activity with colleagues and the wider nursing team, whether this is through publication or a presentation at conferences.
What are you looking for?
We want a well-rounded application putting patients at the centre. We want to see that the activity has been well thought-out in terms of challenges the applicant may face in undertaking it. It's important individuals think about how they will evaluate the effectiveness of their activity.
What are the common errors applicants make?
Applicants often leave their submissions until the last minute and subsequently miss the deadline. Some applicants copy and paste from other funding applications they may have made, and so do not focus on the specific questions.
What advice do you have for this year's applicants?
Ensure you allow plenty of time to complete the application – really read the questions, and think about your answers. Ensure that you talk about how your activity will improve patient care.
Read our Frequently Asked Questions for more information about applying for an education grant.
Watch our education grants advice webinar
In this 20-minute webinar, two members of the RCN Foundation grants team explain what can make an education grant application successful.

Katie Slater, Grants Manager and Dr Sarah McGloin, Head of Grants and Impact, share their insight on what works and what doesn't. Recorded October 2021.