Sadly, Lily is not alone.
In 2022, we supported 618 members of the nursing and midwifery workforce facing hardship and demand for our services continue to grow.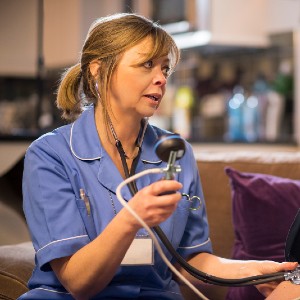 Helen - Midwifery Apprentice
Helen is a midwifery apprentice in her third year, studying in East Sussex. Her car failed its MOT, making it difficult for her to get from her village to university. Public transport is scarce in the area, and there were ongoing train strikes. Helen was told she cannot complete lectures online.
Helen has four children aged between two and ten. One child has been diagnosed with a progressive neurological condition, meaning Helen is reliant on her car to get to her child's appointments.
The RCN Foundation awarded Helen £500 to get her car fixed and back on the road. We also signposted Helen to the Universal Credit helpline to potentially help with her income. In Helens words, "I cannot thank you enough - the grant has removed the stress I was experiencing and lightened the load. I am eternally grateful; this will help me so much.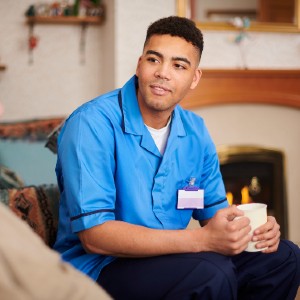 Moses - Community Connector
Moses is a former healthcare support worker but is now working as a Band 4 Community Connector in London.
Moses is a father of two children, and recently split from his partner. This resulted in sofa surfing whilst looking for two bedroom housing for himself and his children. He found a two bedroom house to rent but to apply, needed to raise £1000 for the first month's rent.
Moses reached out to the RCN Foundation for financial support and was awarded £300. Describing his situation, Moses said "To live in pretence of putting on a smile and showing up for work became difficult - even my patients noticed my low moods. It's a sad situation when as a carer, I am required to prioritise money over the vocation I am so passionate about. Had it not been for the support I received from the RCN Foundation, then this would not have been a reality."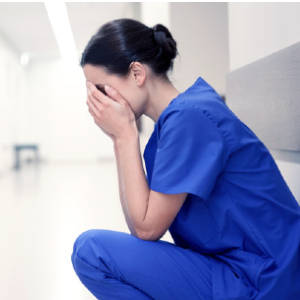 Alice - Charge Nurse
Alice is a charge nurse working at a hospital in Bristol. She lives with a disability and is a single parent of a ten-year-old child.
Due to a number of challenges, Alice did not renew her NMC registration in time last year. This led to a loss of income, resulting in Alice struggling to pay her bills and provide for herself and her child. She told us she had been struggling with overwhelming stress, anxiety, and low mood as a result.
The RCN Foundation awarded Alice a hardship grant of £950 towards the cost of living and household essentials. On receiving the grant, Alice said "I am still shocked and so grateful to have been granted help from the RCN Foundation. I can breathe again; I cannot explain how much this grant has helped me, my mental health, and my ability to perform my role as a nurse and as a mum."
Help up care for those who care for us. Join the campaign by donating today.